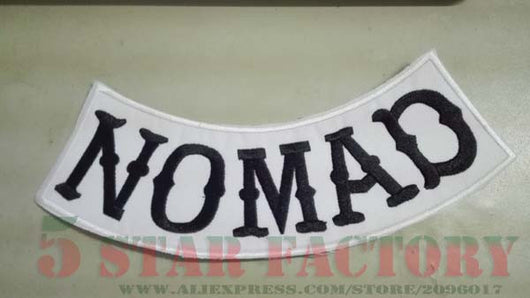 WHITE PATCH SONS OF NOMAD VEST BOTTOM ROCKER BIKER ANARCHY JACKET PATCH
ASTROSHADEZ.COM
Regular price $ 19.99 Sale
Secured and trusted checkout with:
Product Type: Patches
Feature: 3D,Eco-Friendly
Model Number: NOMAD-01
Style: Iron-On
Technics: Embroidered
Size: 24X6.5CM
How to Iron the patches on your clothes?
1. Take out the embroidery patch and the clothes, bags or hats that will be ironed on. And get the Iron on ready.
2. Clean the part that is going to be ironed on. put the patch on the right part of clothes or bags. Put the side with heat seal backing on the parts directly.
3. After the iron's temperature gets 150 degrees, iron the patche on force backward and forward for about 15-25 seconds.
4. After about 15 munites when it turns colod, check whether it is fixed, if not, try again in the same process.